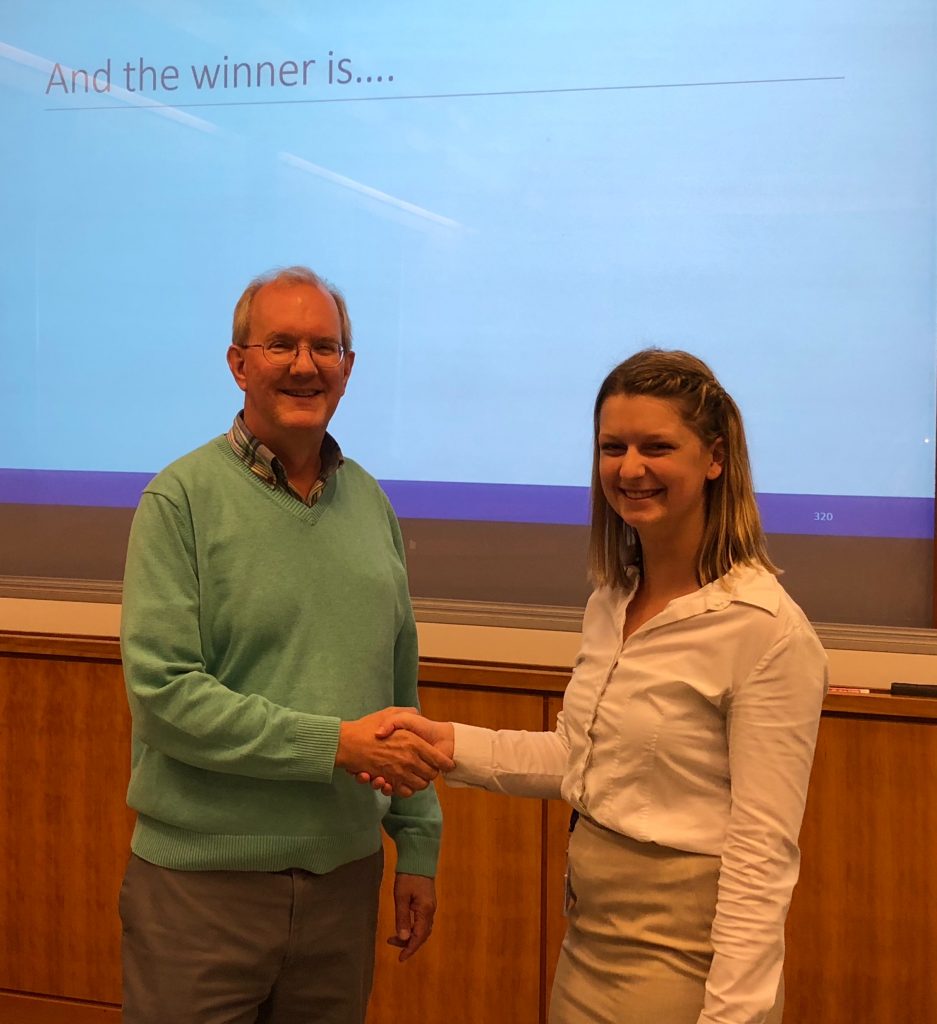 Congratulations to PULSE Lab summer undergraduate student Kelley Kempski who won the best presentation award at the closing ceremonies for the NSF-funded REU program in Computational Sensing and Medical Robotics. Her presentation was entitled In Vivo Photoacoustic Image Guidance of Abdominal Surgery. Prof. Jerry Prince announced the award and congratulated Kelley on this great achievement.
Kelley's award continues the 4-year winning streak of previous PULSE Lab winners and mentees of Prof. Bell in the NSF CSMR REU Program:
Special thanks to Kelley's graduate student mentor, Alycen Wiacek.