Our generous sponsors and interdisciplinary collaborations help the PULSE Lab to stay at the forefront of imaging research for cancer, cardiovascular disease, diagnostics, and surgery. Together we can continue developing cutting-edge diagnostic and surgical solutions, as described in the video below, which features PULSE Lab PI (Muyinatu Bell, PhD) and one of our surgical collaborators. To learn more about our collaboration and independent work, read our journal publication and news feature.
If you desire to support us in these and other exciting endeavors, please:
Under "Gift Amount and Designation" select "Other – please specify"
In the "Please describe" box, type "PULSE Lab (PI: Muyinatu Bell)"
Email [email protected] to inform us of your support and receive a thank you note after your submission is complete
Our research has received funding and support from the following sponsors: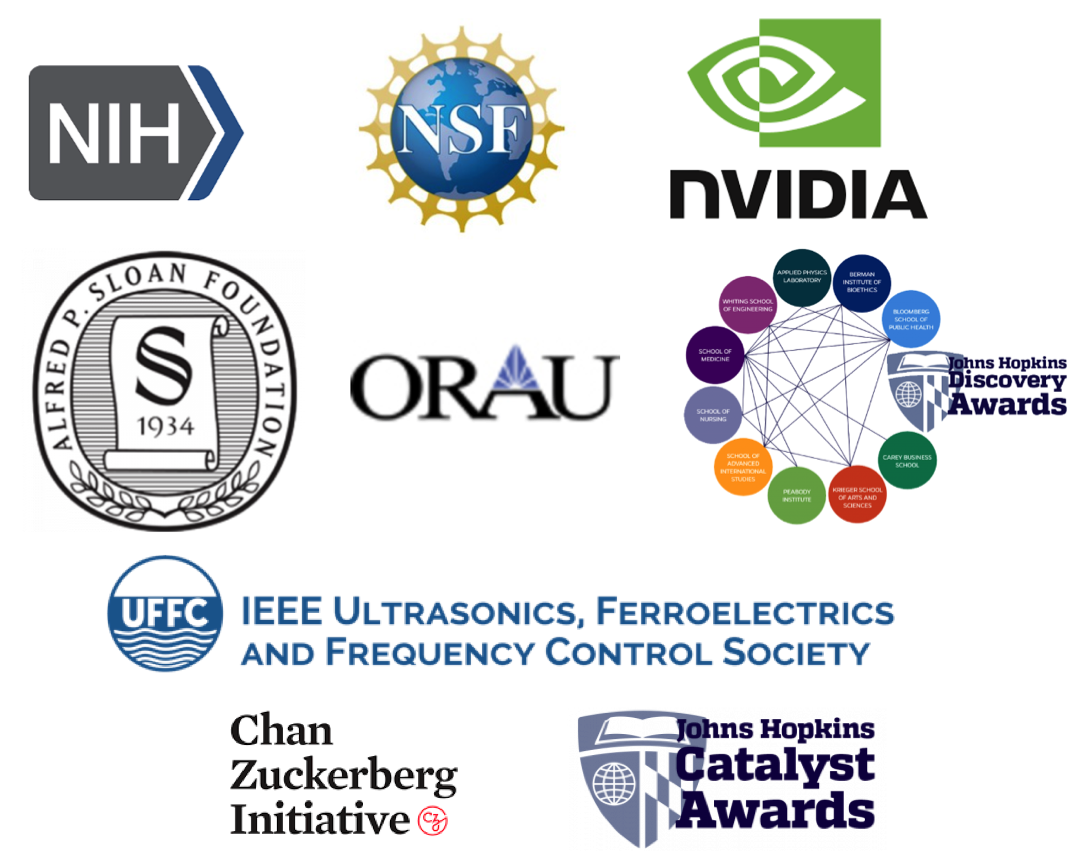 Read and follow the social media movement #fundblackscientists for additional perspective.