The PULSE Lab welcomes two students who will be working with us this summer: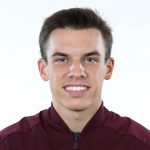 Reese Dunn
Mississippi State University
Mechanical Engineering major
NSF REU in Computational Sensing and Medical Robotics
These students will be working with us for 10 weeks or more on various projects in the areas of ultrasound and photoacoustic imaging. Projects will be completed remotely in light of our current ban on in-person laboratory research due to COVID-19. Welcome Reese and Zehua!